America's troops require the best resources the modern world can offer. This is why military requirements include the optimal technology and equipment made from the most reliable and enduring materials.
It's not just about weapons, transport, and uniforms; from the tactical communication products you can see at www.cjcomponents.com, to improved MRE (Meal Ready-to-eat) options, the Pentagon in constantly working to ensure our fighting forces have everything they need to be as capable and combat-ready as possible.
But many military improvements start not with what a soldier wears, carries, or uses, but what they can do to excel and endure using just their physical self. This is why the U.S. Army will be updating their current Army Physical Fitness Test (APFT) requirements.
The new fitness requirements have been established to prepare all soldiers for whatever modern combat may throw at them. The new test has been described as a more strenuous evaluation of fitness and endurance. Soldiers of all ages and genders will be required to meet the new standards, which will be gauged through a six-event evaluation of muscular strength, endurance, power, coordination, and flexibility, as well as speed, agility, balance, reaction time, and cardiovascular endurance.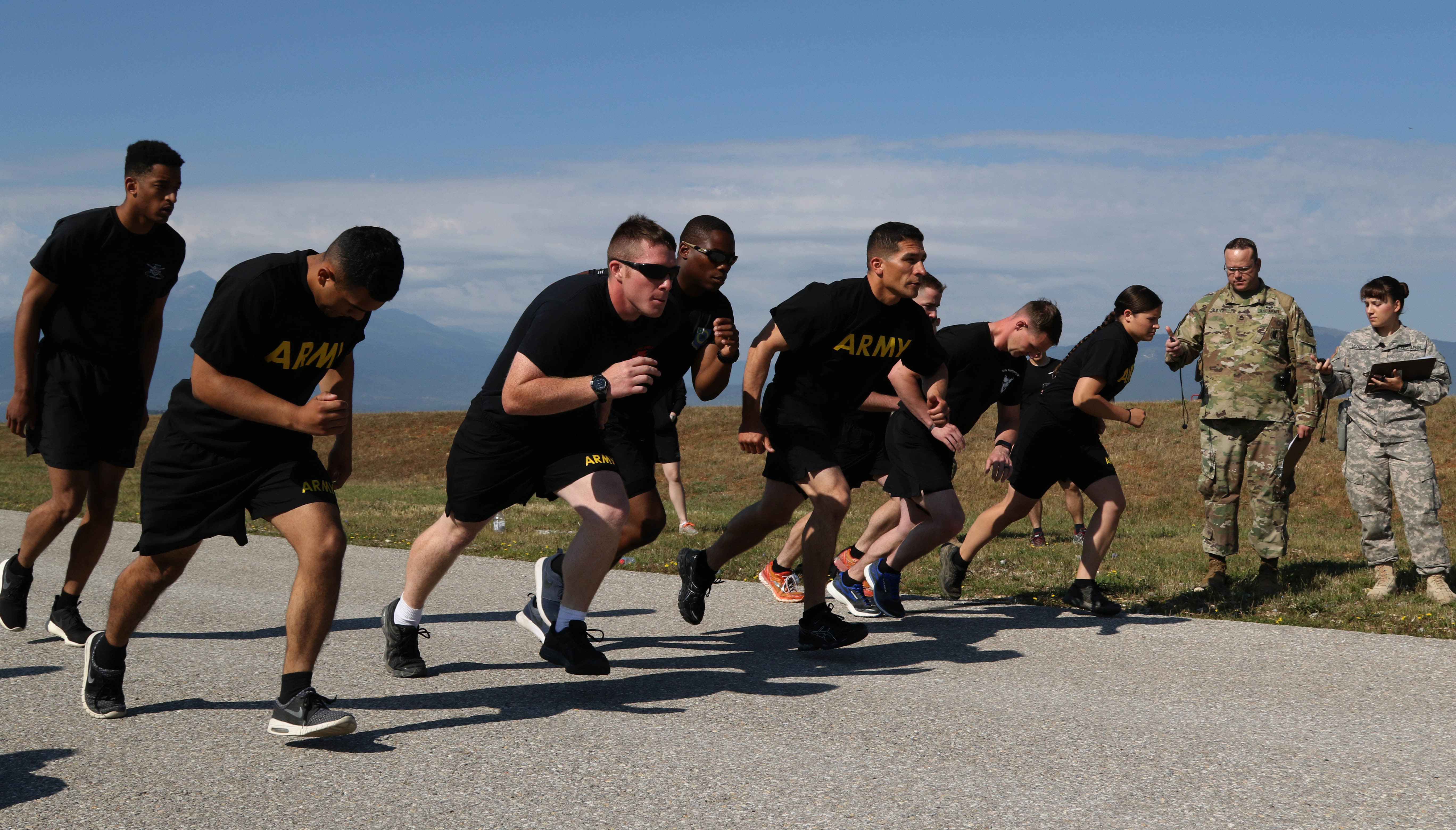 After studying the long used Army Combat Readiness Test, the Army made the decision to update physical fitness standards after 38 years of using the same criteria. Referred to as the Army Combat Fitness Test (ACFT), the new standards will be evaluated for one year starting this October. The six events will include a two-mile run, a 250-meter sprint, drag and carry, a strength deadlift, standing power throw, and other rigorous trials of individual fortitude and fitness. Adjustments may be made prior to complete implementation based on how 60 battalions across the Army, National Guard, and Reserve perform.
The total of six events must be completed within 50 minutes, allowing for a two-minute period of rest between each of the first five trials and a five-minute rest before the final two-mile run. The updated test has been developed to not only evaluate and ensure better combat readiness in each soldier, but is also said to reduce physical injury and better meet with cultural changes occurring in the U.S. military.
How each event and the complete test will be scored is yet to be determined, including what will constitute a pass or fail. Soldiers will have until October of 2019 to train for the new ACFT when it will be fully implemented. The APFT will remain the test of record until that time.